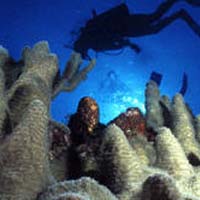 DIVING
Get best dive experience in Bali & beyond....


CRUISING
Imagine your dream and make it live......


SPEARS FISHING
First & Premiere Spear Fishing trip in Bali paradise island........


SURFING TOUR
Dance with Bali best surf at Kuta, Medewi, and further more...


NEW ADVENTURE
New program for you & your family...

CONTACT US
Do you need further info ? Please let us know here
Dear Visitor, welcome to our online information................
Do you want the real dive adventure ? Let's a look at our web. We will offer you with new experience in dive adventure, live aboard diving, surfing, spear fishing, new untouched dive corner and dive safari around Bali and beyond.
Just click on the left menu list, we will happy accompanying you to explore inside.
In partnership with,